Source: http://www.huffingtonpost.co.uk/
Jasminko Halilovic
Author of War Childhood and Founder of the War Childhood Museum
Tensions in the Balkans have reached a height not seen in the region since the end of the war in Kosovo in 1999. At the same time, we are building a museum in Sarajevo, Bosnia and Herzegovina to promote peace. Are we as naive as our parents' generation had been to believe that war would not divide our country once more, or is this belief held rightfully so?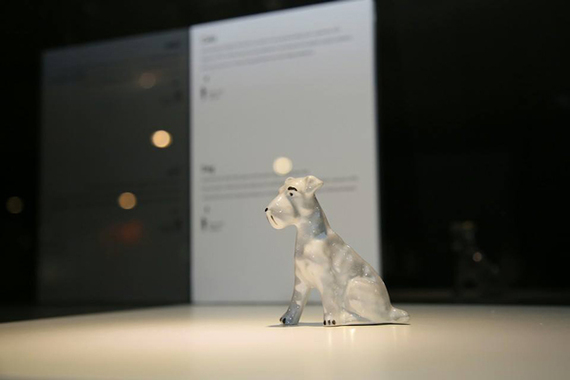 It was July 28, 1991, and the biggest stars in the Yugoslav music scene gathered one last time to play together in the name of peace before their country crumbled. The concert was held in Sarajevo, in the Zetra Olympic Hall that would, with the start of the city's siege just ten months later, be destroyed completely. The Siege of Sarajevo lasted 1,425 days and was the longest siege in modern history. The "Yutel for Peace" concert was not the only cry against war heard in Sarajevo; some 100,000 city dwellers took to the streets on April 5, 1992, but their calls for peace were silenced by the killing of six protesters. There was no turning back.
Though the war in Bosnia and Herzegovina ended more than twenty years ago, the same parties that rose to power during its build-up had the strongest electoral outcomes in the recent October 2 elections. Nationalist party politicians have heightened tensions and retraumatized the masses in hopes of instilling a fear of other ethnic groups ahead of every election in the past two decades. People develop resistance to this method of manipulation; each subsequent cycle requires a larger dosage. That is why this time nationalist parties have amplified their hate speech and heightened tensions more than ever before.
The most significant outcome of this election cycle was in Srebrenica, where, for the first time since the return process began in 2000 for people who had been forced to leave during the war, a non-Bosniak mayor was elected. This will without a doubt negatively impact the lives of returnees who survived genocide in 1995. It won't help economic development either, taking into account that many investors backed Srebrenica for symbolic reasons. In the capital city of Sarajevo, the highest growth was recorded in the budding political alternative "Naša Stranka" (Our Party), a social liberal party offering refuge to citizens who are tired of tension and crave accountability in politics.
Political brinksmanship has also yielded the September 25 referendum on the Republika Srpska entity's "statehood day", even though Bosnia and Herzegovina's Constitutional Court – the country's highest ruling court whose decisions are final and binding – had already ruled against it. Bosnian Serb politicians' lack of regard for the state judiciary denies the national sovereignty of Bosnia and Herzegovina. Just three days before the referendum, Bosnian Serb leader and President of Republika Srpska Milorad Dodik met with Vladimir Putin, who voiced support for it. Russia, however, isn't the only world power staking its claim to the Balkans; Bosniak leader Bakir Izetbegović has had the consistent backing of Turkey's Recep Tayyip Erdoğan.
While tensions simmer, the world's most anti-war museum is coming to life in Sarajevo. The War Childhood Museum, whose mission is to highlight the absurdity of war and to educate the public on children's lived experiences of war, is set to open in December 2016. In addition to documenting and presenting the multi-faceted experience of childhood during wartime through personal artifacts like ballet pointe shoes, rubber ducks, or fabric for a prom dress that was never sewn, the War Childhood Museum celebrates children's creativity and resilience.
Operating throughout the country, the War Childhood Museum has grown into a platform of over 3,000 personal artifacts and stories where people can share their own memories and face the experiences of others. Instead of calling attention to differences, the Museum, which will be presented at the annual conference of the UK Museum Association in Glasgow in November 2016, strives to build a shared narrative based on understanding. You can support its further development through a crowd-funding campaign.
Still, one question is on the minds of the Museum's team: Can our calls for peace overcome the tensions that surround us? And are we as naive as our parents had been in the early 1990s when they believed in peace despite bearing witness to militarization?
Today, our hope that the majority chooses exclusively peace is still stronger than our fear of naivete. One war is more than enough for a lifetime, and we hope to provide a peaceful childhood for our offspring. The War Childhood Museum's message comes from a generation that learned this lesson firsthand, and never has it rung truer: peace has no alternative.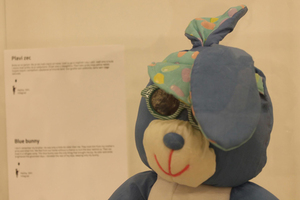 Follow Jasminko Halilovic on Twitter: www.twitter.com/hjasminko