Nexhmije Selca closes her eyes wistfully and tries to find the words to say that most of the history of opera and ballet in Kosovo is just a sound. The first three decades of the entire repertoire of the Kosovar opera and ballet troupe have been burnt, and Selca, one of the first three ballerinas in Kosovo, says that all that remains to be told are some sounds and oral stories of those who have survived.
Selca recalls the year of 1968 when she was a child, when she would dance in the beautiful garden of her house in the city of Peja for years. She recalls that she did not play other girls' games, but she made movements not typical of a dance, something no one could define. "I moved with the wind. I would hear sounds and make movements in the air. At the time, I did not know what ballet was," she tells DwP.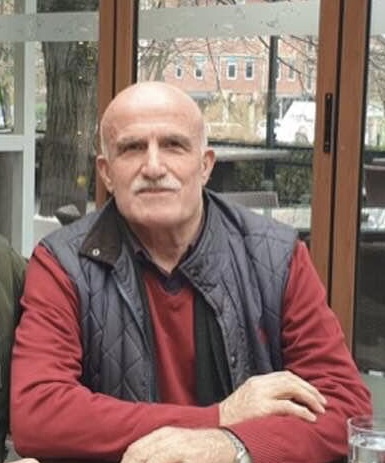 Almost a year later, she had heard about a dance school in Skopje but did not understand what kind of dance was taught there. Her parents disagreed with their 14-year-old daughter at the leaving home. "I had decided to go to my mother's uncle who was living in Skopje, and my aunt helped me buy the ticket," she says.
As she walked down the corridor with one of the teachers, she saw the ballerinas' exercises. "I turned around and told her, 'This is what I want. Can I try it?' She looked at me surprised and said, 'Yes,'" she recalls.
Three years later, in 1972, Selca became part of the first generation of ballerinas in Kosovo. However, there were only three women, and there were not enough ballerinas for the troupe, so they had to hire seasonal ballerinas from Macedonia, Romania, Bulgaria, Britain, and even the Philippines.
The initial disappointments of an audience unaccustomed to watching ballet performances still linger in the echoes of her memory. "There were whistles from the men, not very pleasant reactions, but we knew they would get used to it," she says.
The first performance of the ballet troupe was called "Halili and Hajria," composed by Tish Daia. She says she still gets goosebumps when she hears those sounds. "Our entire generation's history is sound, forgotten sounds, sounds that remain within us," she says.
The Kosovo opera and ballet troupe, which until 1990 was part of the Kosovo Theatre, ceased its work when Kosovo's autonomy was abolished, and for a decade, no opera or ballet performances were held in Kosovo.
More than five decades later, none of the performances from the first two decades of the ballet troupe exist anymore, as the ballet archive was taken earlier, and another part was lost along with part of the archive of the former Radio Television of Pristina. "This almost marked the death of that period for us," Selca says.
Without archives to dig into, the first generation of Kosovo ballerinas, through their oral histories, provide vocal remnants that, when combined with what they have to offer, create strong entry points into a bygone experience.
Rrustem Bajrami, one of the first ballet dancers of the Kosovo opera and ballet troupe, says the described sounds are the only non-archival documents that can provide insight into the scenes of the early Kosovo ballet production.
Highlighting how the opera responded to the official voices of the past and specific aspects of local culture, Bajrami says the performances from the 1970s and beyond are where part of the frozen people's movements.
Going forward more than four decades into modernity, nothing can be used from the recordings of the dancers, the stage settings, and ballet mechanics.
Bajrami says that ballet in Kosovo should have a place in documenting the movements and sounds of that time when they staged the first ballet performances.
All he can hear is the sound that provides an emotional opportunity to intervene in the past. "I am embraced by nostalgia and it creates a dialogue between my two temporal frameworks, that which I worked with passion and the years of despair," Bajrami says.
For ballet dancers like him, when something is unjustly lost, its past can sound haunting. "In temporal terms, the loss of the ballet archives is a silent part of the process of the collective journey that has left visible gaps," Bajrami says.
The memories of the ballet dancers about the loss of traces and the silence mainly appear in their descriptions of the past, as a metaphorical absence, a voice against forgetting, or simply the most appropriate response.
Elez Nikqi, one of the first soloists of the Kosovo ballet troupe, says it is unfortunate that nothing remains to be remembered from the early decades of the troupe's work. "Ballet in Kosovo started very late compared to other countries, and unfortunately, those decades were lost," he speaks to DwP of the Forum ZFD.
Nikqi says that not only the performances, stage settings, and music are lost but nothing else remains from almost three decades. "There is no documentation except for memories and our voices, indicating that there was opera and ballet in Kosovo in the 1970s."
Beyond an auditory version of erasure and space for reflection, Nikqi argues that these silent spaces of that time should be heard as part of their memorial soundscapes.
"This loss should transcend the boundaries of silence through a memory of its role in the memorial soundscapes of that time," he says.
Their nostalgia spans a disconnected line for almost two decades and provides answers to collective debates about post-war remembrance. Nikqi says there is not much to discover about the history of this generation, but to break their narrative out of a wall built by past years. "In this way, a new space is left to be filled by people who can still speak for themselves," he says.
---
Serbeze Haxhiaj is an investigative journalist and news editor based in Pristina, Kosovo, who focuses on corruption, human rights, security issues, religious extremism, terrorism and war crimes. She is currently an editor at Radio Television of Kosovo and a journalist at the Balkan Investigative Reporting Network (BIRN).