This podcast is a conversation between Vjollca Islami-Hajrullahu, MA, psychologist and project manager at forumZFD Kosovo, and Dr. Mimoza Shahini, psychiatrist with focus on experiences of children during wartime.
The video interview seeks to elaborate on the long-term psychological impacts of war on children, survivors and family members and the importance of confronting the past as form of engagement with and overcoming trauma. The discussion focused on the psychological and psychiatric impacts of war on children and how children experience war. The experience of parents who lost their children and how they deal with the loss. Furthermore, Mrs Islami-Hajrullahu and Mrs Shahini discuss the treatment of trauma, intergenerational trauma, the lack of 'closure' and the stressogenic and psychological effects on the family members of the forcibly disappeared.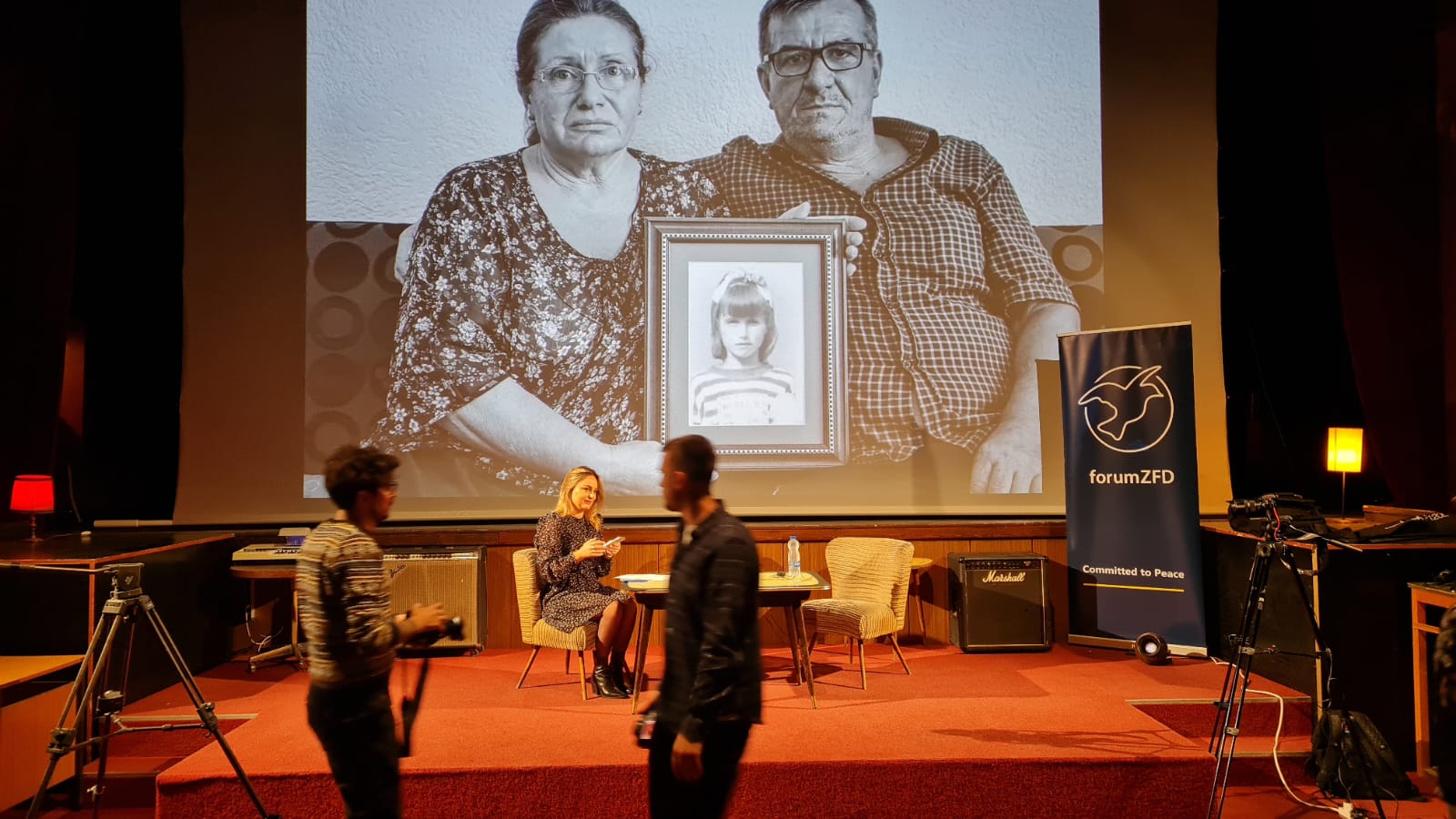 The introduction video fragments before the conversation between Mrs Islami-Hajrullahu and Mrs Shahini have been taken from a collaboration of music and film professionals and civil society activists interpreting the Hans Magnus Enzenberger's poem "Die Verschwundenen/The Vanished".
This joint endeavor is part of the commemorations surrounding the Missing Persons Day in 2021 and contributes to the effort to honour the families of missing persons in Kosovo. The premise of this intervention is recognition and solidarity with the pain and agony of the families of the wartime missing and spotlighting civil narratives of war in the collective memory of the Kosovar society.