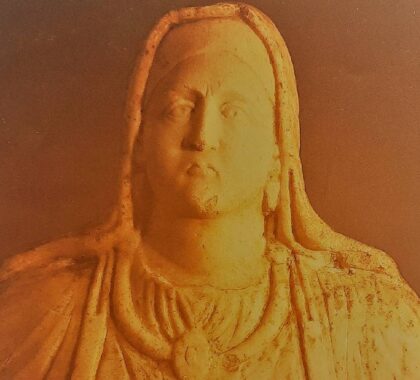 Besmire Kluna It was September 1989 when the Gallery of the Academy of Sciences and Arts in Belgrade would make room for 1,247 Kosovo artifacts for a temporary exhibition. The contingent that included 571 ethnological exhibits and 676 archeological exhibits turned out to be the most long-term exhibition because they have not been returned to their country […]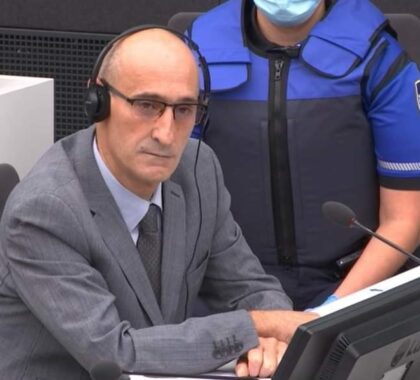 The spring of 1998 was terrible for I.B.'s family from Kosovo. 23 years from the disappearance of the family head, the hope of family members for justice is disappearing little by little every day. Nevertheless, they do have a ray of hope in the Specialist Court. Besian Beha I.N. has just registered in the program of Victims'[…]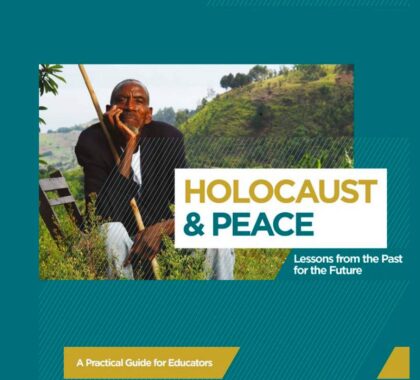 Our partners of the regional project Alliances for Peace Education, namely EIHR, PCRC and forumZFD BiH are honored to present the publication of the pedagogical Manual " Holocaust & Peace"- Lessons from the past for the future: a practical guide for educators. The Manual developed by fifteen authors includes 11 Lesson plans/workshops divided in 4 Modules teaching about and[…]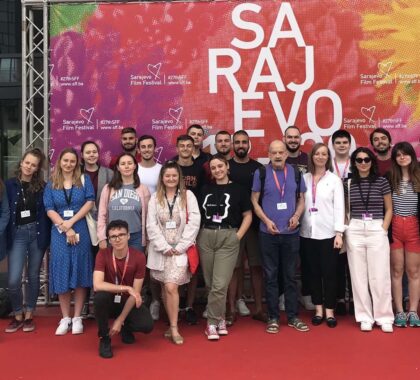 Autor: Klajdi Ballanca, objavljeno na https://klajdiballanca.medium.com/a-norman-in-sarajevo-33678cf796f2 A brief summary of my experience as a participant of SFF's In Youth Eyes Project Where to start????? I find myself in a strange place, on one hand, I have paragraph after paragraph that begs to be written, and on the other, I feel that all words, in all languages would[…]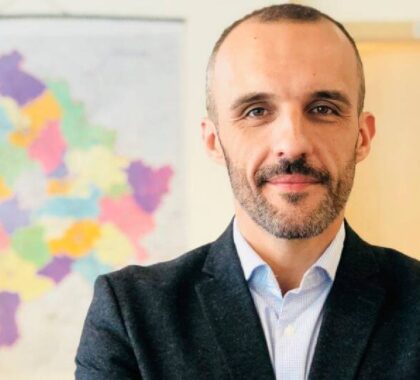 Multilingualism is still regarded as a responsibility of the educational system in Kosovo, yet the majority of schools practice the use of only one language in the classrooms. The issue of multilingualism in Kosovo, within an education system that is mainly divided along the ethnic lines, still reflects the past and divisions that weigh upon the linguistic[…]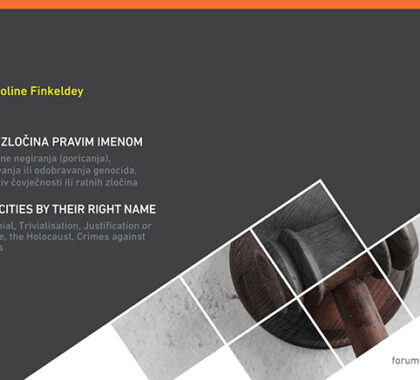 On July 23, 2021, the Office of the High Representative in Bosnia and Herzegovina published a Decision on Enacting the Law on Amendment to the Criminal Code of Bosnia and Herzegovina. More specifically, the amendments refer to Article 145a introducing a prohibition of public approval, denial, gross trivialisation, attempt to justify and glorification of crimes of genocide, crimes against humanity or war crimes.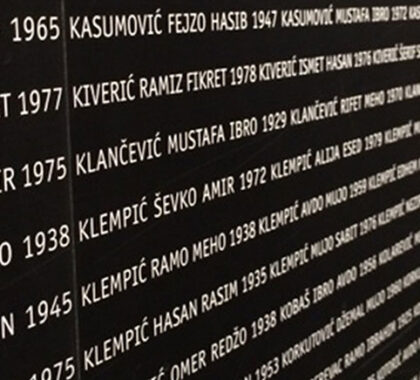 Photo: © TRIAL International Denial of genocide and other war crimes, that is likely to incite violence or hatred, is now prohibited by law in Bosnia-Herzegovina. Since last 23 July, the Bosnian criminal code provides for sanctions against those who glorify war criminals or deny genocide, crimes against humanity or war crimes. This is an important step[…]

We invite contributions to an online exhibition on landscapes of repair in Kosovo and the Western
Balkans, opening July 2021. We are interested in showcasing five existing works by Kosovo-based artists
that represent or engage with the exhibition theme via a variety of artistic media suitable for the
Kunstmatrix platform, including photography, short films, recorded spoken word and multimedia.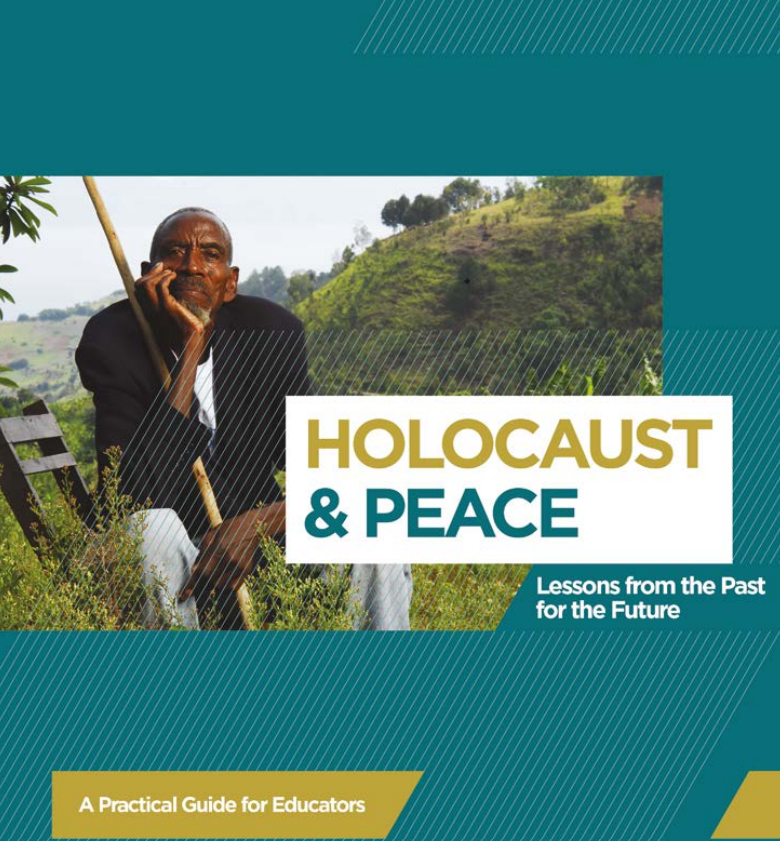 The Project partners EIHR, PCRC and forumZFD, together with the pedagogical team of authors (teachers/educators) and consultants from Bosnia and Herzegovina and abroad, have the honor to announce the new digital publication of the educational Manual "Holocaust and Peace- Lessons from the past for the future": A Practical Guide for Educators.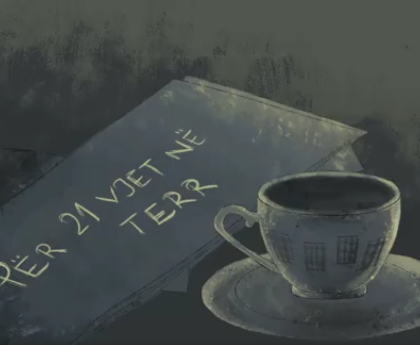 Through the national event "In the Darkness of Missing People – turn off the Lights for 5 Minutes" on Tuesday April 27, 2021 at 20:00, a network of Kosovo civil society organisations will mark the National Day of Missing People in Kosovo. The online event aims to emphasize the institutional unawarness towards the families of missing people and the missing people issue in general.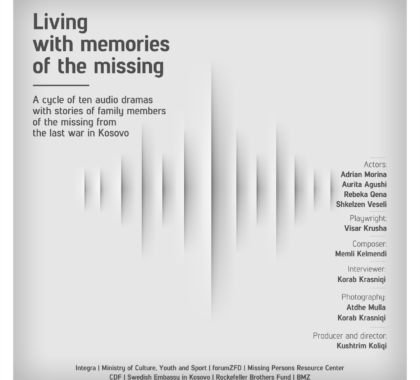 Apart from human and material losses, deportation and displacement, extortion, rape and torture, the recent war recorded a high number of forcefully disappeared. According to the 'Kosovo Memory Book' of the Humanitarian Law Center, from 1 January 1998 to 31 December 2000, 13,535 people were killed and or went missing. The data provided by the International Committee of the Red Cross show that by the end of the war, 6,063 people were reported missing.